OpExpert is transforming the IT management experience for you and your teams
We understand the challenges of running smooth IT operations and keeping expenses down. That's why we've designed a no-code integration platform that integrates all your existing tools and any added in future and provides you with a unified IT operations management solution.
OpExpert supports you in saving costs and streamlining all of your routine tasks. With decades of expertise in the field, we are familiar with the inner operations of IT teams of all sizes: we know what your end-to-end stack looks like, and how your daily workflows operate. We've taken those tools and integrated them into a platform that enables end-to-end visibility.
Thanks to this seamless integration, you can now automate your routine tasks and collaborate effectively with your teammates. You'll spend less time on monotonous and mundane routine activities and be freed for your strategic initiatives.
OpExpert is driving transformation of the IT world with you in mind.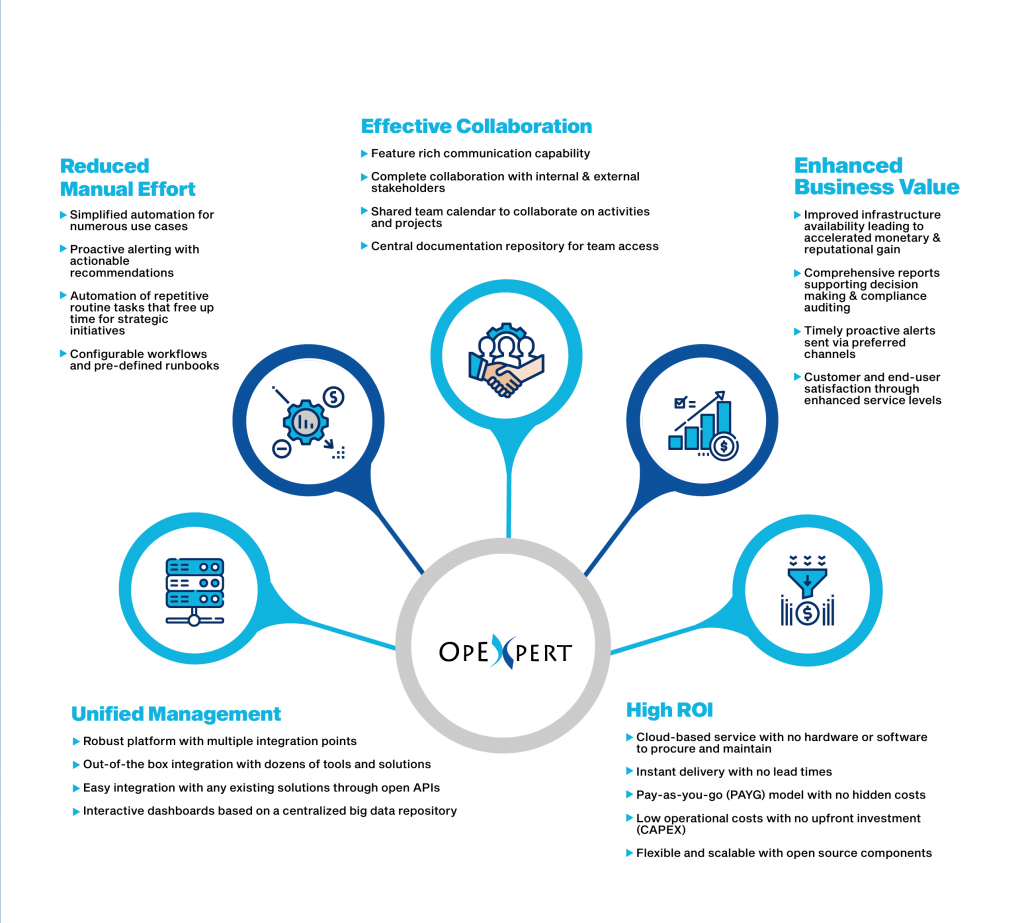 To schedule a demo please click on the below link now
Integrate
Integrate the entire IT infrastructure and all existing performance management and security solutions.
Collate
Analyze data, metrics and logs in real time directly from integrated systems by visualizing it in the form of unified dashboards and reports.
Automate
Automate routine tasks by enabling simple workflows across integrated systems.
Collaborate
Collaborate with different teams within your IT organization to speed-up troubleshooting process and resolve issues faster.